Top Quality Protective Gear for Firefighters – from Chief Fire and Safety
Chief Fire and Safety carries an extensive inventory of Firefighter Safety Equipment and Apparel.
The key to handling a fire efficiently is preparation. Every day, around the nation, brave firefighters enter burning buildings to save lives. The right equipment and fire apparatus is essential to keep you safe so you can do your jobs efficiently.

Chief Fire and Safety supports efforts made worldwide to strengthen fire safety standards and is dedicated to delivering trusted fire safety gear. We are a Double Diamond award recipient from E-One—proof of our trusted quality! Other recognition and awards include Dealer of the Year from: ISI, Akron Brass and Genesis Rescue Tools.

Leading name brand manufacturers commit themselves to ongoing quality enhancement, research and development and testing to produce products that protect and preserve in the middle of scorching fire situations. Chief Fire and Safety offers you a comprehensive range of top quality fire equipment that gives you a powerful first line of defense against fire. We have the largest inventory in the state and are the only E-One dealer in the State of Oklahoma. We also have a deep stock of fire fighting and safety apparel.
Some of the top grade products we make available to you include: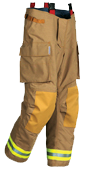 Newton Quick Dump Valves
Fire Extinguishers, Nozzles and Pry Axes
Helmets and Accessories
Lights and Sirens
Backpack Sprayers
Foam Products
Thermal Imaging
Flashlights and Scene Lighting
Rescue Rope, Fire Hose and Gear Bags
Portable Deck Monitors
Poly Tanks and Portable Tanks
Trauma Bags, Safety Vest and Protective Masks
View the complete product list
Full line of Safety Equipment for all your needs - from Chief Fire and Safety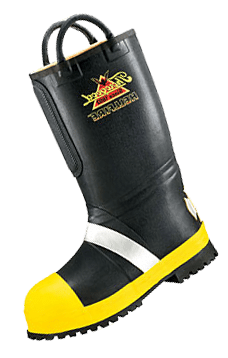 Chief Fire & Safety is dedicated to providing every customer with the very best in fire safety equipment. Each and every product we represent has our approval; we stand behind our products and know that you will be satisfied as well.
At Chief Fire and Safety, we carry an extensive line of fire safety equipment for your fire safety needs and a full line of equipment for your apparatus. We have a large inventory on hand in our showroom and in stock in our warehouse to meet your immediate needs and are able to order products not on hand; so we invite you to visit us in person and allow our knowledgeable staff to assist you in finding the products that best fit your needs.

As always we are interested in our customers' needs and desires so should you not find a product you are interested in please give us a call and let us know.
Our equipment is up-to-date and designed to protect. We offer you our diverse fire safety products at very competitive rates. For a complete list of our safety products, click here.
For more details or to speak with a Chief Fire & Safety representative call us locally at 405-224-2596 or Toll Free from inside Oklahoma at (800) 522-4206, or outside Oklahoma at (800) 654-4060, or send us your comments or suggestions withour online form here.